7th Annual Bottles for BizTown Hosted by Richards Bespoke
February 1, 2019 in JA BizTown 6:00 PM
The 7th Annual Bottles for BizTown event to raise funds and awareness for the JA BizTown program. This masked wine tasting competition features a silent auction, entertainment, food, and a moonshine tasting. See below for further details.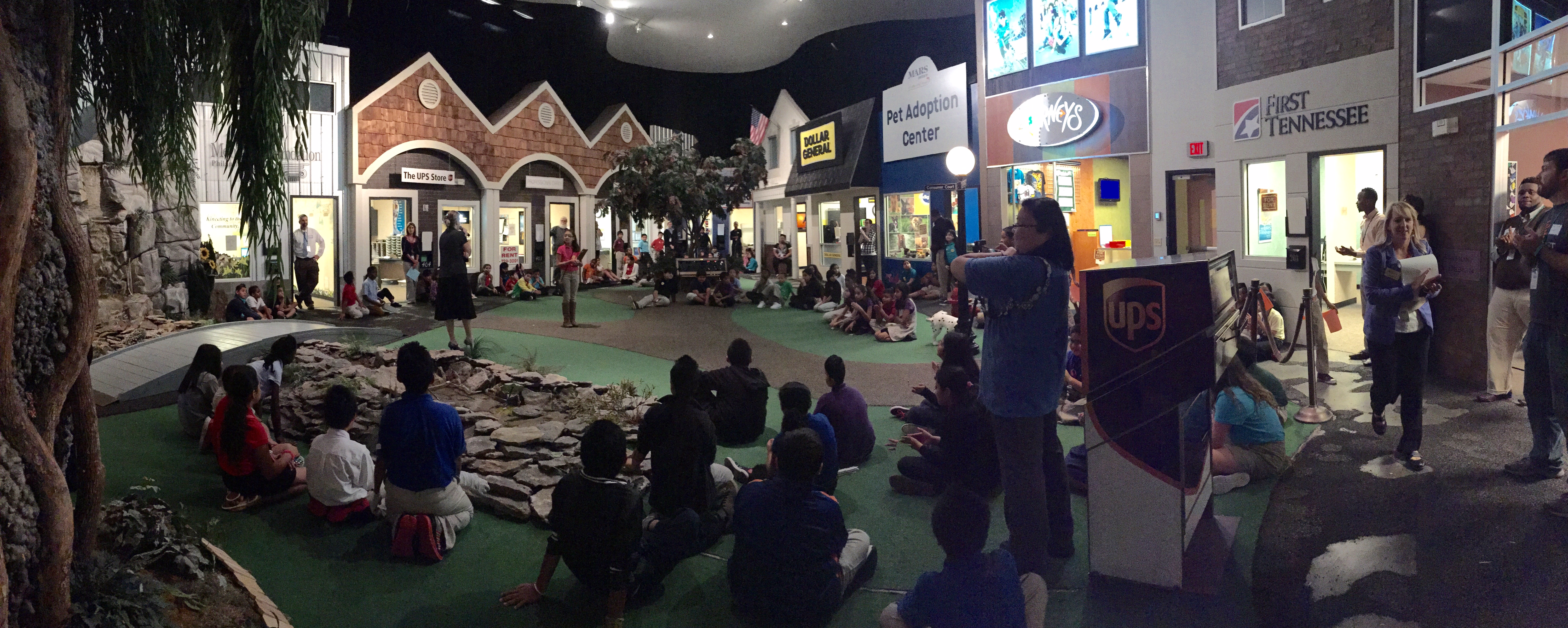 Event Details:
Hosted By: Junior Achievement of Middle Tennessee and the JA Associate Board
What: Masked wine tasting, silent auction, entertainment and more - all benefiting JA of Middle Tennessee!
When: 6:00 pm on Friday, February 1, 2019
Where: JA BizTown - 120 Powell Place, Nashville, TN 37204
Theme: Red and White wines
To note: Guests may begin to bring their three bottles of wine as early as 5:30 pm. Check-in will cutoff at 6:45 pm. The masked wine tasting will run 7 - 8:30 pm. The silent auction, pre-drinks and food will be available upon arrival.

Cost Details:
December 1 - 31: $25/person

January 1 - February 1: $30/person
Teams:
Teams can be made up of one (1) to three (3) members. Each team, whether it is made up of one, two or three people is responsible for bringing three bottles of the same wine. Two of the team's bottles will be bagged, tagged with your team number and served that night, while one will be saved for prizes. The team wine voted with most likes will take home 2/3 of the "prize pool", with the second most likes taking home 1/3 of the "prize pool". The team wine voted with the least likes will take home the corks!

Discounted Lyft Rides:
We've partnered with Lyft to offer exclusive ride discounts to Bottles For Biztown!
New to Lyft?: Get $5 off 2 rides at http://lyft.com/i/b4b5 or download the app and enter code B4B5
Already Have Lyft?: Save 10% off 2 rides to or from Bottles for BizTown with code B4B19
Thank You to Our Sponsors!

Interested in becoming a sponsor? Contact Jennifer Galligan at jenniferg@janash.com or 615-627-1187.

Important Note: All participants must be 21 or older to participate. Ticket sales are limited to 200.